Easter of Evil:
We got news straight from Blackberry Acres today! In Ms. Kay's kindergarten class, the tykes got the shock of their lifetime. Apparently, it was storytime and several children saw 'The Bunnyman". After the Harold Shipman Hospital Incident nearly two decades earlier, nurmerous people have been slaughtered still and Bunnyman is a town legend. One child screamed, and panic ensued. After a nap, they were settled down. But at Arts and Crafts time, many childrens drawings were........well, let's take a look.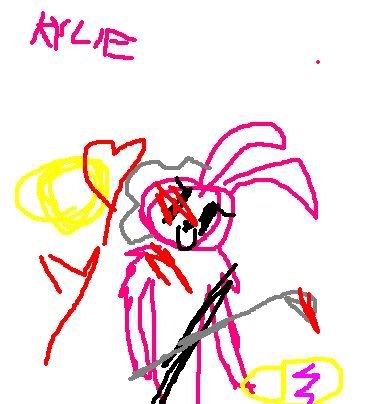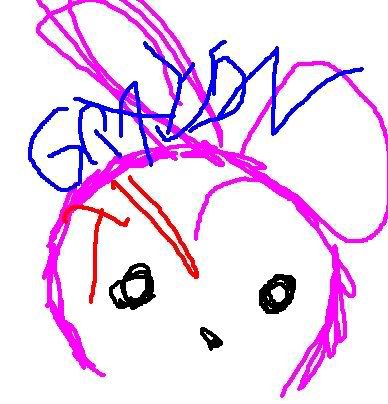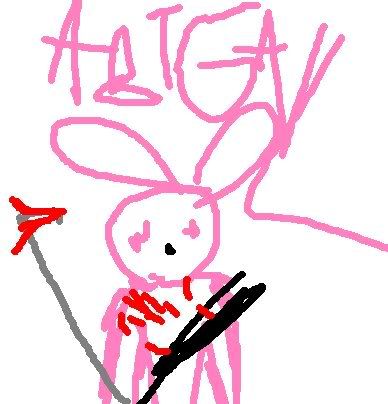 Easter of Evil:This one was drawn by Little Johnny, a child found murdered along with his sister the following Easter Sunday.
Johnny Lancaster (2003-2009) and Marie Lancaster (1983-2009) were both very special children, and they will be missed. They will be survived by their parents, Walter and Julia Lancaster, and our best of luck goes out to them.